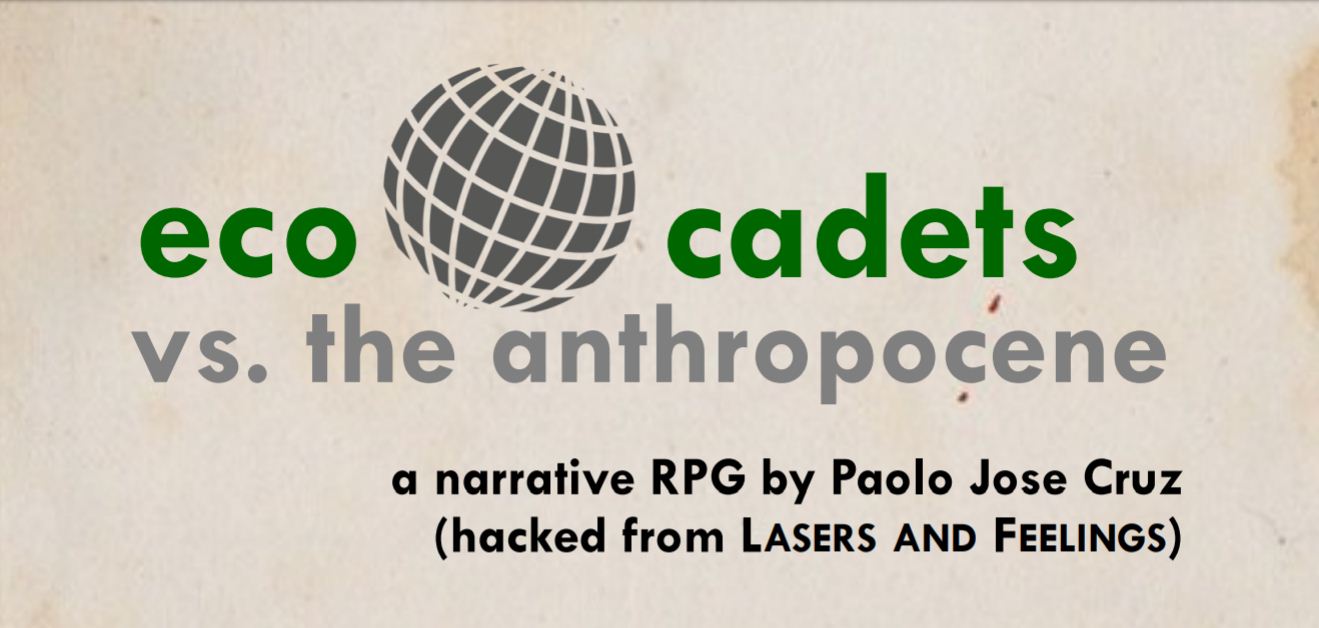 Eco Cadets vs. The Anthropocene
OUR PLANET IS AT RISK!

Terra Mater, the Earth-Mother, can no longer stand the awful pollution ravaging the world. She sends five enchanted bracelets to five youths with attitude. When their five powers merge, they call forth the globe's most awesome hero: the ECO WARRIOR!

Available in screen-based + print-and-play formats


Required
willingness to participate in rule-based storytelling ° at least 30 minutes ° 3 to 6 players, including one game master ° one 6-sided die (1d6) ° recognition that human civilization is responsible for the ongoing climate emergency
Recommended
scratch paper or note cards ° familiarity with ecological concepts, particularly the anthropocene
Influences

game design
Lasers & Feelings: The Doubleclicks Tribute RPG (v1.2) by John Harper

content
Captain Planet and the Planeteers
created by Barbara Pyle and Ted Turner

themes
° Anthropogenic climate emergency
° The anthropocene
Download
Click download now to get access to the following files: